Ozone, Bleach, and More...
Ozone does not work for mold cleanup. Our own case studies following other companies' ozone work have shown mold is still present and alive after ozone treatments. Even dead mold can cause health issues in sensitive people. Physically removing mold growth is key.
Bleach is unable to cut through dirt and grime and kill mold. It can damage building materials and loses strength rapidly after manufacture. Source removal is always the key to successful mold remediation.
Many home remedies and big box store solutions have been tried. These have been shown to be ineffective. A University of Tennessee study has shown a common mold cleaner with Sodium Carbonate as an active ingredient resulted in high mold growth. Controlling moisture and physically removing mold growth are key to successful mold cleanup.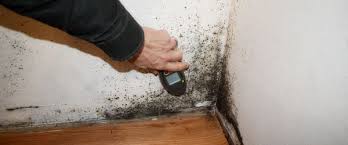 Nationally Certified Mold Specialists
We're Here to Help. Call us at

1 614 771 9099
chris@wegetthemoldout.com